Renting from Top Notch
When adding an item to cart, please select the day of your rental. We will deliver in the morning of your reservation and set the item up. All rentals are one day and there are NO cancellation fees and NO deposits required!
Delivery is free to the following RI areas: Cranston, Coventry, Warwick, West Warwick, Scituate, Johnston and Smithfield. All other areas in RI are an additional $25 delivery fee. We also service southeastern Massachusetts and eastern Connecticut.
Please print and sign a waiver for the day of delivery. Waiver located here.
Please contact us at 401-316-2834 or topnotchrentalsri@gmail.com with any questions!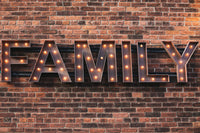 We are family owned!
Top Notch Rentals are a family owned and operated business. We have kids of our own so we understand the importance of having a great time outdoors. Let us provide you with quality equipment rentals at great prices.